Revisiting CASABLANCA
by Robert Taylor/IAFT-L.A.
Here's the old quote Howard Hawks used to describe a good movie: "Three great scenes. No bad ones."
Casablanca (1942) is a movie with an endless amount of great scenes and not a bad one anywhere.
A simple story, extremely well told, and every minute or two you smile with recognition at a classic moment.
Look up the synopsis on IMDb.  It may make the movie seem purposely manipulative, but it never seems forced or overwrought when you're watching it.
That begins with the casting.  Has there ever been another movie where the cast is so uniformly perfect?  Humphrey Bogart, best known for his tough guy roles, plays another one here, Rick—but we get to see him fall head over heels for Ilsa and then lose her, so we understand his pain.
And Ingrid Bergman as Ilsa was never lovelier.  The way she plays the small intricacies of the love triangle she is at the center of would have been lost on a lesser actress.
And then there's the supporting cast, filled with character actors doing their very best to steal scenes.
Claude Rains gives the performance of his long and celebrated career as the sort-of-bad/sort-of-good police captain who gets all the best zingers.  Conrad Veidt is menacing as the Nazi.  Sidney Greenstreet in a fez is especially memorable.
The film throws a nice twist early when Peter Lorre shows up as an oily ne'er-do-well.  We assume he'll stick around to make trouble, but then he's grabbed and dragged out, and we learn later he's been murdered—a true shock.
Though the love triangle is the film's center, it's a fuller, better movie because the supporting cast helps to paint in the edges.
The script takes variations on familiar scenes, shines them up and reverses our expectations until they seem genuinely new.
I prefer Max Steiner's score in this film to his more applauded work on Gone With the Wind.  There's something about the way he incorporates the song "As Time Goes By" into the score subtly while still creating several other opulent themes.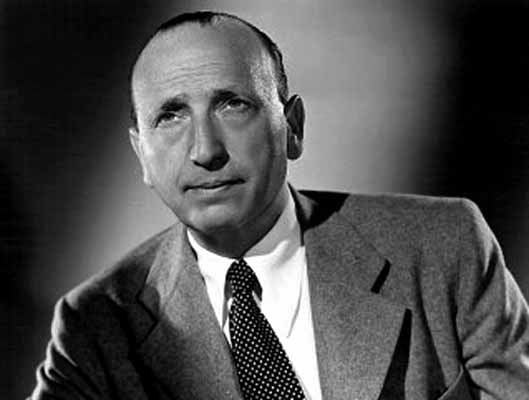 Director Michael Curtiz shot the movie in a straightforward, understated style.  There are the shadows of a noir, but anyone else at the helm would have exploited the thriller elements or emphasized the romance, and that would've been a mistake.
I also adore how this movie seems built on fate, both in the storytelling device of having Ilsa walk into Rick's bar after all these years, and in how all these legendary Hollywood workhorses finally came together on this project.
Writers: Julius J. Epstein, Philip G. Epstein, Howard Koch (adaptation), Murray Burnett, Joan Alison (play); Director: Michael Curtiz; Actors: Humphrey Bogart, Ingrid Bergman, Claude Rains, Sidney Greenstreet, Peter Lorre.
Robert Taylor is a graduate of A.F.I. with a Masters in Screenwriting.  He's our Admissions Rep in Burbank.
Photos: keswickfilmclub.org, muzicadefilm.com, totallyhistory.com