The Craft – Of Acting
by Michael Chasin
Before the artistry of acting—there is craft.
Acting for the camera does not happen in a pristine place—but instead, the shop-like environment of a set.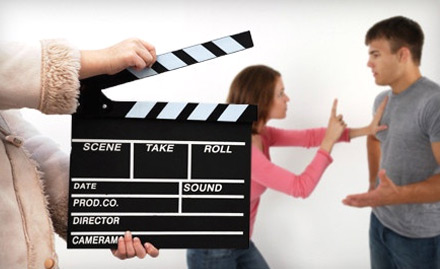 So within the tumult of equipment and crew, an actor must be performance ready:
Having faithfully memorized the dialog.
With a face full of make-up—and perhaps pinned, uncomfortable wardrobe.
Being calm and prepared to patiently wait for technical issues to be resolved—and outside intrusions such as clouds and loud music from passing cars.
Despite weather conditions—such as intense heat (try not perspiring on a South Florida August afternoon).
While navigating cameras and booms and crew and apple boxes—all the while selling it as natural movement.
Despite having a disconcerting camera within inches of your face—and artificial bright lights in your eyes.
The craft of acting also requires being consistently perfect in hitting marks and handling props—and being perfectly consistent—in take after take—and again as the camera is repositioned for coverage.
And finally—above the craftwork, the actor must bring it artistically—knowing the entire production is now relying on them.
So it is in the best interest of directors to always remember—and deeply appreciate—all an actor goes through.
My heartfelt thanks go to Director Shane Gober, DP Laszlo Thomas Nader, and 1st AD/Producer Peter Ebanks—for their gentle professionalism in working with me—a first time actor—on their great independent feature, American Lions.